I received this book for free from in exchange for an honest review. This does not affect my opinion of the book or the content of my review.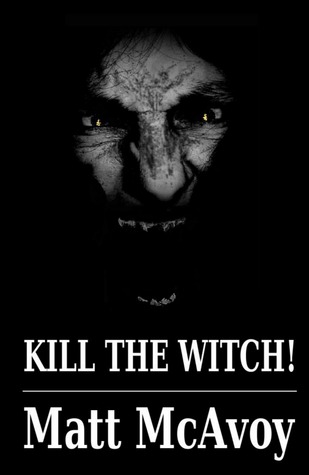 Title: Kill the Witch!
Published: Feb. 1, 2016
Pages: 340
Format ebook
Buy the book
A series of devastating coincidences, or a mercilessly vicious witch's curse?

Jack doesn't believe in coincidences. But he does believe in her, and the terrible mistake he made the day he crossed her.

The day his life became a living nightmare.

But with the lines so blurred between Jack's terrifying fairy-tale and his own mental diagnosis, can he still tell which is the true modern-day horror story, and who is the real villain?

Now so deluded, so convinced of the curse, is he truly willing to go to any lengths to stop it, even if that means committing shocking and brutal murder?
Rating:
So this book took me a lot longer to read than I expected it to. I have read another book by this author and enjoyed his writing style but with this one I had a difficult time getting into the story.
Jack has a tough job of running his own business and telling people they have to move when his clients need to rebuild. Seems a bit heartless but hey what can you do? So when Jack evicts Eda that is when his curse begins. She has cursed him and at first Jack blows it off, but when a certain date comes around and he starts having dreams he realizes that just maybe he is cursed. After dealing with lost he makes it his mission to find Eda and remove the curse but he will uncover a bit more about Eda and what she is. Over time it all takes it toll on Jack but he is determined to find her Eda and end it all.
Overall it was a good read, for me it didn't pick up until towards the end! The one scene that gave me the willies was with Jack's wife when she was in bed. I literally got shivers because it makes you think could that ever happen when you are sleeping?
Matt McAvoy was born in Hertfordshire in 1974. As a child he attended the Torquay Grammar School for Boys and started writing fiction at an early age.
He has studied screen-writing and production, psychology, social policy and criminology, and has written several short stories, novels and screenplays, including "Kill the Witch!" and the critically acclaimed "Granjy's Eyes".

Matt lives in London with his wife Katherine.